An OtherSpokane Special Report - 9/1/13

There are two of me in the room, three if you count my large. disembodied hand, my giant finger pointing to either one of the two full-bodied versions of me.
One version of me is naked and white as a fish belly; eyes closed, body not moving, curled up in the fetal position on the floor in the corner of the room. The other version of me is fully dressed, fully awake and aware, hovering in the air at the opposite corner of the ceiling.
My giant finger points to the floating version of me, and with a swoosh I switch places with the cold, white me. My giant finger points to dressed, aware me on the floor and – swoosh – we are back where we began.
_____
Swiss Army Knife, first aid kit, basic survival stuff. Check. Toiletries and toothbrush, underwear, socks, a clean shirt. Check. Maps, money, credit cards, passport. Check. Video camera and appropriate lenses, extra batteries, chargers, remote control, filters. Check. Two travel fifths of Rich and Rare imported Canadian whiskey,
one 7-ounce stainless steel flask, full of aforementioned spirit. Stash and appropriate paraphernalia, 9mm and extra ammo. Check. Check.
_____
I am in the kitchen at work, taking care of some last minute details, getting ready for the launch of my long-awaited, well-deserved, ten-day vacation, set to begin in T-minus four hours and twenty minutes.
The road trip is my passion – so much so that it has become my habit to take two a year: a summer journey, where I typically explore this amazing Northwest; and a winter trip, where I often venture southward.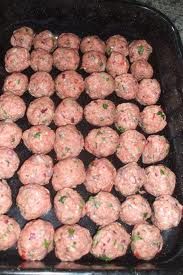 I alter tradition slightly: my plan is to drive from Spokane to Reno, taking only secluded, little-traveled roads. I would spend two nights in Reno while exploring, filming and photographing the surrounding ghost towns and old cemeteries. From there I would let Providence determine my itinerary.
Surely great revelations are at hand.
The oven buzzer sounds. I grab a pair of dry towels and remove a large sheet pan of steaming meatballs. I carefully carry it back into the walk-in cooler. To get through the narrow door, I balance the short side of the pan on my belt and hold the length out in front of me. Then, the phone rings – just once, which is odd. I turn my head, and the edge of the pan catches the side of the door and smashes into my gut. Eventually my sight and breath return. I am left with an ugly bruise, just below my ribcage, and what I can only describe as a slight but persistent nausea… only different.
_____
The Panasonic HDC-TM 300 Video Camera – voted Video Camera of the Year in 2009. Rugged, compact, utilitarian – mine has served me faithfully, from the tops of snowy peaks to the most treacherous of desert environments.
I am somewhere in southern Washington, holding the TM-300 outside the window so to film the front tire of my rental car spinning on hot pavement, then up to the open road, back down to the tire, up to the –
Suddenly a green cloud is upon me. Giant grasshoppers smash into the windshield, leaving pudding-like blobs – smash into my arm, stinging. I look out the side window. How is it possible that my hand is empty? In the rear view mirror the TM-300 is bouncing like a ball, seemingly in one piece. And then it is gone.
I stop and clean the carnage from my car and person. I search the sides of the road for two hours but find no evidence of the camera.
It's not the first time I've lost a camera on a road trip. Five years ago I had a much less expensive one stolen from my car. I was extremely upset. I nixed the trip and returned home, even went through a bit of a depression.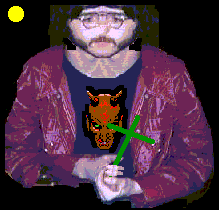 Strangely, I am not upset – not because of the camera. I am troubled, though, by the mystifying, overpowering notion that this is a warning of some sort – from, I suppose, God… Something very unusual is happening. Why am I entertaining thoughts I would normally think irrational? Does God not want me to take this road trip? Why do I constantly feel the fog one walks through when one has not quite awakened from a dream?
I decide to continue my trip. Besides, I have video capabilities on my iPhone; no reason to get all upset. And as to the sense of God's consternation – I am intrigued by it. But, I have to ask, would the Supreme Being really endeavor to influence the plans of a restaurant worker from Spokane, Washington – by sending him a plague of locusts?
_____
I stay in Burns, Oregon, at the Silver Spur Motel. Usually I would look forward to checking out the mom-and-pop eateries, or braving the dive taverns. But tonight I have no desire for food or drink or human contact. I stay in my room. I lie on the bed and stare up at the popcorn ceiling. The TV is on and the sound off.
The air conditioner hums. Hums. I briefly take my eyes off the road and the car swerves toward the edge of the cliff. I flinch. There is a slight pinch deep in my belly. The pinch remains, along with the nausea, the creepy sense of the supernatural, the popcorn ceiling, the silent television, the hum of the air conditioner…
_____
Did I not have breakfast the next day? Did I not eat all through the Black Desert, Pyramid Lake? Did I not have even one swig from my flask? Listen. Of late I've learned to embrace my Western decadence. I'm twenty pounds overweight. I've been eating well, and drinking – a lot – for many years. Normally at this point I would be nearly one travel fifth into the journey. But now I have no desire. I have to force myself to drink water.
Oh, did I mention that I'm in Reno? Yeah, Room 922 of the Sands Regency. A fairly luxurious room for $40 a night. There's a large, very comfortable bed and a wonderful view. The room is twice the size of my apartment. I feel better than I have in the past few days.
The next day I go to Virginia City and explore the vast complex of cemeteries. I shoot and edit a short film about the Masonic part of the cemetery on my iPhone.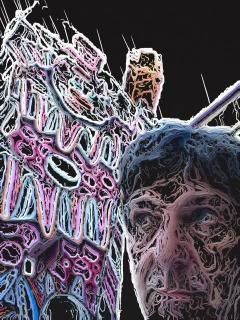 I go back to Reno. I'm very tired, and my brain is foggy. I try to walk around downtown, but the smell of food is everywhere. I nearly gag. Even in the casinos the people smell of food. I crawl back to my big Reno bed and force myself to drink a half jug of Gatorade.
_____
Perhaps the pain in my belly grew worse. Perhaps my nausea increased. Perhaps I received another warning from God. Whichever the reason, I find myself on the telephone calling my friend Arp Xigar, begging him to come and take me to see a doctor.
He appears in a flash. We drive for what seems hours through unfamiliar streets. Finally we arrive. My first impression is that the doctor must be very expensive, judging by the spacious, high-tech looking office.
The doctor shows me the problem on a large screen: a virus has found its way inside me. We watch it multiply in 3D. "E. Coli," says the doctor. "You'll have to wait it out." I look to Arp Xigar. He smiles strangely. He says nothing, which is highly untypical.
_____
E. Coli, E. Schmoli. Honestly, I don't feel that bad. So, the next morning I pull myself from the big Reno bed and decide to continue my journey. I check out of the Sands Regency. The receptionist smells like food.
I drive to Crater Lake . I take a few photos and videos, but they are uninspired. I am only going through the motions. I feel like a common tourist, not the adventurer, the explorer, the truth seeker I yearn to be.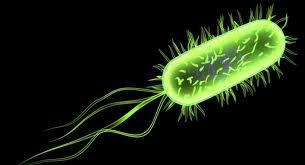 I drive to Lakeview, Oregon, on the Pacific coast. I check into the Interstate 8 Motel, a dirty, overpriced hovel that smells like fish. I don't see the ocean. I don't leave the room. Later that night, I wake up shivering. I am ice. I am ice. I am colder than I've ever been. I am so cold I consider the possibility that I may never get warm again. The sheets I lie on are covered with frost like the walls of an old freezer. I roll out of bed and onto the floor. I crawl to the bathroom. My hands and knees leave icy prints on the dirty carpet. I crawl into the bathtub and turn on the hot water.
_____
I wake to find people in my room, all standing around my bed, looking down at me with blank faces. I'm reminded of the descriptions of alien abductions,
but these are all normal looking folks, who seem to have no intention of probing me or stealing my seed. I realize these are people who I've previously seen on my trip, who for some reason have followed me here to Room 101 of the Interstate 8 Motel. They say nothing, and it's quite unnerving. I try to ask what they want, but I can not speak. Suddenly they are gone, with the exception of a little girl who seems frightened of me. I use hand signs to try to tell her that I am contagious and she should be careful. She runs out the door and into the darkness.
_____
Evidently, the next day I drive all the way back to Spokane. I enter my apartment, lock the door, and wedge a chair underneath the door knob. I spend the night with my head in the toilet, retching up pathetic splats of yellow bile. I stagger back toward my bedroom. I notice that someone has cut a perfectly round hole in the floor of my living room so the people living beneath me could stand their oversized
Christmas tree upright. The young couple looks up and waves to me. I wave back, even though I realize it's no where near Christmas. A plastic angel at my eye level balances crookedly at the top of the tree. I crawl into my bed and wonder how this will affect my rent deposit.
_____
I spend the next three days in bed – still not eating, and not really sleeping. Regardless, I feel that I might be getting better. Like the doctor said, a healthy person will beat E. Coli in seven or eight days.
Arp Xigar calls and says he is very worried about me. He wants to come over and check up on me. I protest, and tell him I am on the verge of rebirth. I remind him what the doctor said about recovery time for this sort of thing.
"You went to the doctor?" said Arp, wielding his typical, borderline-appropriate humor.
Just as Arp calls again to tell me he is at the front door, I am hit with Cramp #1: crippling and frightening – like a heavyweight punch to the belly – it floors me. I look up. Arp is looking down at me,
smelling like food, and seeming very concerned, telling me he's going to take me to the hospital. Suddenly both of my adult children, both a thousand miles away, are on the phone, begging me to get medical attention. Everyone is talking at the same time. I insist that healing is on the horizon. I promise them I will hospitalize myself in the morning if I don't feel better.
Midnight. Alone, and in pain. There is an unfamiliar man sitting in a chair next to my bed, reading a magazine. He sees that I am awake. He speaks, but so airlessly that all I hear is a dry, weedy garble. He hands me my cell phone. Then, Cramp #2.
_____
Flashing red lights. Have you been drinking? No. Have you taken any drugs? No. Are you on any medication? No. Are you a diabetic? No. Any medical conditions we should know about? No. What did you eat today? Nothing. When was the last time you ate? Ten days ago. When was your last bowel movement? Ten days ago. Holy shit. When did you start feeling sick? Ten days ago. Cramp #3. Flashing red lights.
____
In the emergency room, Dr. He and Dr. She stand over me. Dr. She asks why I waited so long before I sought medical attention. I explain that the doctor told me seven or eight days is sufficient for a healthy person to beat E. Coli. Doctor He and Doctor She explain that the MRI revealed I have massive internal bleeding. I've lost approximately two liters of blood into my abdominal
cavity. Surgery is required immediately to stop the bleeding. Dr. He asks me the name of the doctor I saw.
"Um, I can't remember."
"What city were you in when you saw the doctor?"
"I'm not really sure."
"Describe the doctor's office."
I tell them about the doctor's command chair in the middle of the enormous office, his assistants at computers at the edges of the room, the giant screens lining the walls that showed animations of the replicating virus.
"Was there a sliding door that opened automatically when you walked toward it?" asks Dr. He.
"Ah… possibly…"
"And did one of his assistants have pointed ears?" asks Dr. She.
"No," I say, "but I think I understand what you're getting at."
Dr. He arches an eyebrow. "Fascinating," he says.
_____
As I am being prepped for surgery, a doctor with a strong Eastern European accent explains the procedure: they will go up my groin artery and try to find the source of "the leak." If it is found, they would try to patch it with a stint.
If it is not found, they would have to resort to something "more invasive."
The doctor is sure he knows me from somewhere. I tell him he looks very familiar as well. I do not tell him – who is about to stick me with sharp instruments – that he reminds me of Yakov Smirnoff.
I remain awake during the operation. I'm not sure if it lasts a few minutes, or a few hours. Eventually, Dr. Smirnoff whispers in my ear: "Success."
Fade to black…
_____
"I appreciate your honesty," says my intensive care attendant, Nurse Craig. "It will be very helpful in your recovery."
"What honesty?"
The phone rings. Nurse Craig answers and whispers a few words. He hands me the phone. It is my son. He wants to know what's up. I tell him I believe it happened when I was carrying a sheet pan of meatballs into the walk-in, and accidentally rammed it into my belly.
As I am relaying this, I notice that Nurse Craig is staring at me intently, a disappointed look on his face. I assure my son that I'll be fine. I hand the phone back to Nurse Craig.
"It may have been an accident that caused the initial problem," he says. "I'm not entirely convinced, though. You said you've been drinking quite heavily over the past few months."
"I did?"
"Yes. And I can assure you that – if alcohol was not the cause of your problem – it certainly complicated matters greatly. The hallucinations you experienced are not typical of this sort of thing. But they are common to people who detox."
"Well, I don't – "
"That, along with the fact you hadn't eaten in a number of days, and…" He makes a circular motion at his head with a finger, and whistles a kooky tune.
He picks up the phone and orders me a bowl of oatmeal, no cream, no sugar, no butter. It is the first thing I eat in eleven days.
_____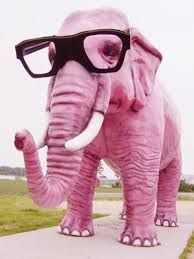 I move from the ICU to a regular room. Whenever Nurse Lil enters the room, she asks if I'm seeing anything that she doesn't see. After the third time she asks, I ask her if she sees the girl in the hula skirt dancing in the corner.
"I think you're ready to go home," she says.
"Aloha."
_____
The last time I left my apartment, I was dying. And it still smells like death. It feels like somebody else was living here. I am bent, I am crippled by nausea, I am so weak I fear I could drop; yet, the first thing I do is stagger throughout my home, misting the air with a bleach solution.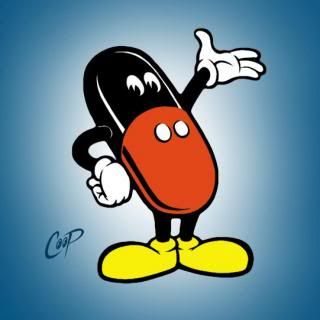 Arp Xigar has equipped my refrigerator with all the juices and foodstuff necessary for a successful convalescence. So, I lie in bed for three days, eating mere morsels of food and popping pain pills. My belly is still filled with blood, and will be for quite some time as it is slowly absorbed; consequently, everything below my belt is all atilt.
Then, one night, I have a odd vision just as I nod off to sleep: It is Curly, from the Three Stooges, wearing a stethoscope, and a shiny, round light strapped to his head – still looking goofy as ever. Suddenly, for no apparent reason, at the top of his distinctive voice he squeaks, "MARIJUANA?!!"
Nyuk, nyuk.
My appetite returns. The nausea ceases. I take walks in the morning. I do simple exercises. I sleep. I sleep and I wake somewhat rested. I'm still very weak, but for the first time I feel that recovery is possible
Still, I yearn for another sign. I need something earthy and real, something that declares the sure onset of wellness, something that would be accepted by both the mystics and the scientists.
_____
Oh, yeah. A nice color. An acceptable texture. Solid. An admirable shape, and an impressive length, as well. A slight aroma, but nothing to be concerned about. A beautiful, no-splash water entry like an Olympic diver. A quick sink.
I have to say, that is one sexy turd.
_____
I return to work on a part-time basis. Everyone is quite concerned about my health. My boss goes out of his way to accommodate me. I take it easy: make the soups, set up the salad bar, etc.
The oven buzzer sounds. I grab a pair of dry towels and remove a large sheet pan full of meatballs. In order to get through the narrow walk-in door, I balance the short end of the pan on my belt and hold the length out in front of me.
The phone rings. I freeze.
Then the phone rings again. And again. And again.
_____

Start your journey through recent archives of OtherSpokane:
April - August '13 * February - March '13 * Dec '12 - Jan '13
Oct - Nov '12 * July - Sept '12 * Jan - June '12
2011 * 2010 * 2009 * And beyond...
---
Please read the OtherSpokane DISCLAIMER
editor@otherspokane.com


Stik Mann's OtherSpokane and all content within
Copyright © 2013, Steven J. St. George
(unless otherwise noted or as obvious
as blood in your urine.)